How to add Bluetooth to a car radio
Would you like to add Bluetooth to your car radio?
Having Bluetooth in your car comes with a lot of advantages. Apart from sharing information between paired devices, you can use Bluetooth to make and receive hands-free calls.
Bluetooth brings convenience and enhances safety on the road.
Here are three methods to add Bluetooth to your car.
1. Using a Bluetooth Receiver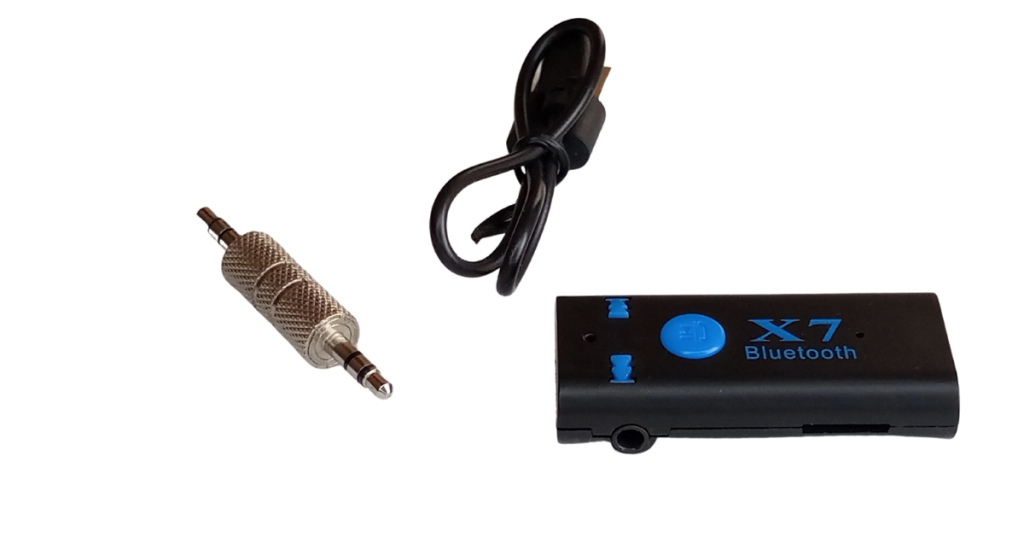 It's a gadget that enables Bluetooth on a device.
Bluetooth receivers come in different shapes and sizes to suit different car needs.
A Bluetooth receiver comes with an end-to-end 3.5mm auxiliary jack; one end plugs into the receiver while the other to your radio. It also has an inbuilt battery that can handle up to 8 hours non stop music playback. You can also enjoy continuous music playback through the mini USB provided in the package.
A Bluetooth receiver has an inbuilt microphone to facilitate hands-free calls.
It also has forward/backward buttons and pause/pick & Cancel buttons to help with music and phone calls basic controls.
Depending on the type, some Bluetooth receivers also come with a memory card slot.
A Bluetooth receiver is easy to use. To use it, connect to the radio through the AUX Input, press the round button ( usually located at the center) for 3 seconds, and pair the device with your phone.
A Bluetooth receiver is the most common method to add Bluetooth to your car. However, for it to be compatible, your car radio must have an AUX Input.
An example of a reliable Bluetooth receiver is the X7 Gadget.
2. Use Of an FM Modulator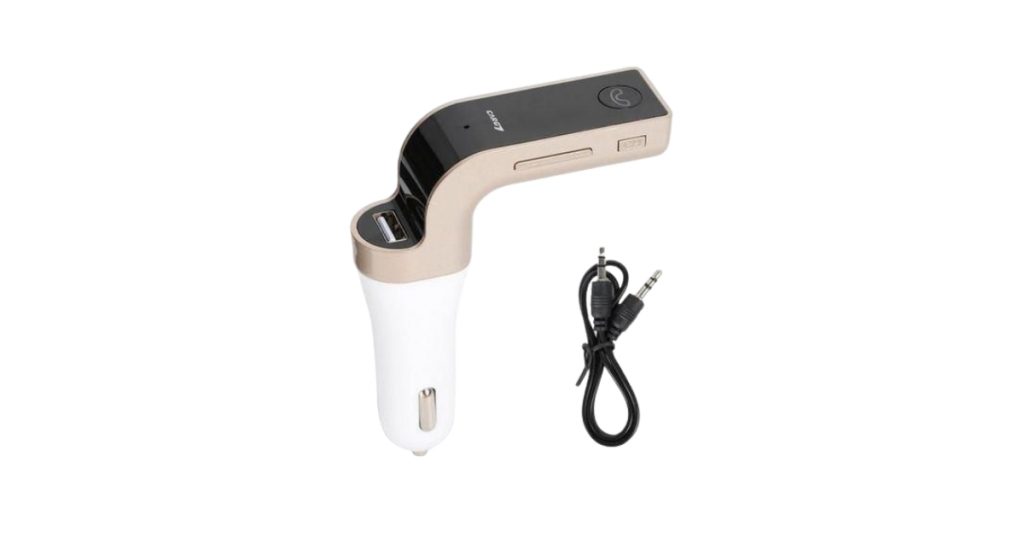 An FM modulator is also commonly referred to as an FM Transmitter.
It functions by broadcasting audio through an open FM Radio Frequency.
To power an FM Transmitter, you need to connect it to your cars' cigarette lighter. It's the best choice to add Bluetooth if your car radio does not have an AUX Input.
To connect FM Transmitter to the radio, you match its FM frequency to radio FM frequency.
To use the Bluetooth feature, select Bluetooth mode on the modulator and pair your phone. That way, you are in a position to enjoy music streaming and hands-free calling.
An FM Transmitter comes with additional features such as ;
USB port
Micro SD card Slot
AUX Input
An Example of a reliable FM Modulator is the Car G7.
3. Getting a Bluetooth radio.
Replacing your car radio with a modern Bluetooth receiver is the best & ultimate method to enjoy Bluetooth in your car. 
Apart from Bluetooth, other features to enjoy from a modern radio are;
Touch display
USB port
AUX Input
Navigation
DVD/CD Player
Car Bluetooth radios vary depending on additional features. Get a Bluetooth radio that suits your budget.
Instead of spending between ksh.800-Ksh.1500 for a Bluetooth receiver or modulator, you can get a Car radio with Bluetooth for about ksh.8,500.
An example of a quality digital car Bluetooth radio is Sony DSX-A410BT.
Conclusion
Using either a Bluetooth receiver, FM modulator, or replacing with a Bluetooth car radio, these three methods are very affordable and reliable.
Which of the three methods would you prefer?