Car Radio Types and Features
There are seven radio types in the market today. These types are categorized based on a group of characteristic features. When going Car Radio shopping, it's key to understand which car radio will be the best fit for your car.
There are numerous car radio models out there. It would benefit you to follow our Car Radio Buying guide or else, you might get confused when shopping for a car radio.
Here are the seven types of car radios ;
CD Receivers
Digital Media Receivers
DVD Receivers
Digital Multimedia Media Receivers
Navigation Receivers
Android Receivers
Tesla Screens
Let's discuss each of the seven types of car radios listed above. That way, you will get to understand what they are and the difference between each of them.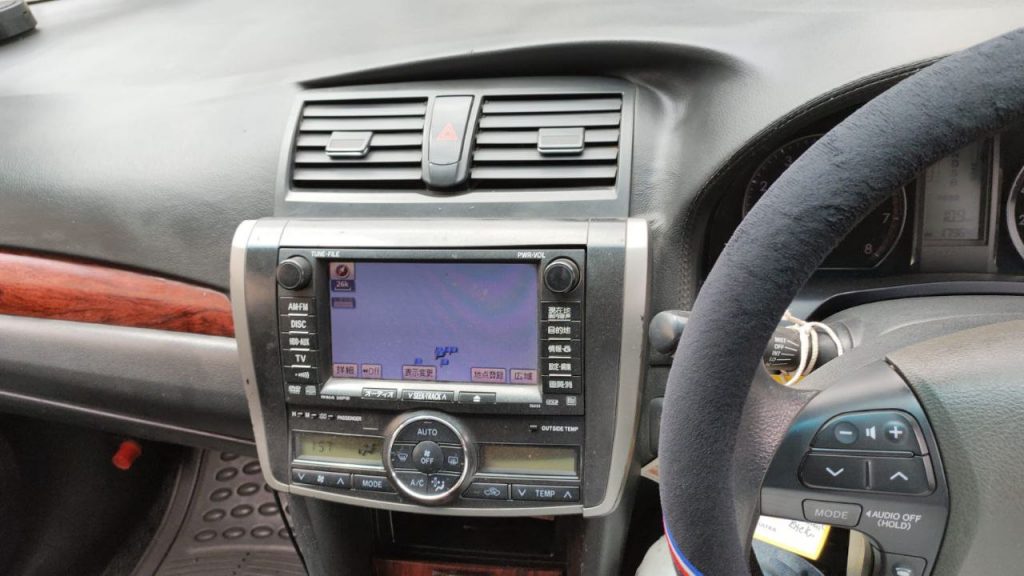 1. CD Receivers
CD Receivers are the most basic type of car radio. They have indispensable features such as FM/AM Radio, USB port, and AUX Input. CD receivers lack a screen and sophisticated features such as an inbuilt Navigation system. However, the Bluetooth feature may be available in some models.
CD Receivers are ideal for you who need to listen to FM or AM stations, play music through a USB device, and charge your phone on the go. Pretty much primary functions right? Car CD Receivers are also arguably ideal for commercial vehicles; you want to provide your employees with basic entertainment, not make them too comfortable while working.
This type of car radio is also quite affordable, and its price ranges between ksh.7,500 – ksh.14,500 based on the brand.
It requires minimal or no fitting accessories during installation based on car type and makes. CD Receiver size may be either single din (measures 2″ tall & 7″ wide) or Double Din (measures 4″ tall & 7″ wide).
An Example of the best car radio CD Receiver and most affordable in Kenya is, Sony CDX-G1200U
2.DVD Receivers
DVD Receivers are the most popular car radio type. It's because they offer many desired features in one unit. DVD Receivers have a video screen which is a touchscreen in most cases. All DVD Receivers play CDS too.
Depending on the model, DVD receivers tend to have more advanced features such as
Rear backup camera/ reverse camera support
Apple car play
Android Auto
Weblink Cast
Spotify
Various Screen controls
It's important to note that not all DVD Receivers are 4″ tall and 7″ wide (double Din). DVD Receivers such as Pioneer AVH-Z7250BT have a retractable or flap screen and are two inches tall and seven inches wide. Retractable radios serve the needs of clients whose dashboard can only take a single din radio yet, require a car radio with a video screen.
With a DVD receiver fitted in your car, you can enjoy standard to high-end entertainment features. DVD receiver prices range from Ksh.23, 000 – ksh.55, 000.
3. Digital Media Receivers
This type of car radio lacks either CD or DVD Player. I like to think of digital media receivers as an upgrade of CD receivers. If you are not a fan of playing CDs and don't need sophisticated features, go for a digital media receiver.
Digital media receivers have features such as;
FM/AM
USB port
AUX Input
Bluetooth ( available depending on the model)
They can be single Din (2″ tall * 7″ wide) or Double Din (4″ tall *7″ wide) in size.
Sony's radio model Sony DSX-A110U is the most basic form of digital media receiver.
Car radio digital media receivers' price ranges from Ksh.6, 000 – ksh.18, 000.
4. Digital Multimedia Receivers.
Think of Digital Multimedia receivers as an advanced version of DVD Receivers.
Just like digital media receivers, digital multimedia receivers neither play CDS nor DVDs. Digital Multimedia receivers offer a touchscreen display with the ability to play videos in various formats.
Due to the lack of an inbuilt CD or DVD player, Digital media receivers often have a short chassis that is easy to install and fits into more dashboards. In addition, digital multimedia receivers offer more smartphone compatibility features such as;
Wireless / Wired Car Play
Wireless/ Wired Android Auto
Weblink cast
Wireless Mirroring.
Hi-res audio & Hi-res Video.
Digital Media receivers may seem a bit expensive but allow you to enjoy premium features in one package. Their price ranges from Ksh.60, 000 to Ksh.85, 000
Pioneer AVH-Z9250BT is an exemplary example of a Digital Multimedia receiver.
5. Navigation Receivers
Uniquely, Navigation receivers have an inbuilt navigation system. An inbuilt Navigation system is a fantastic tool that enables you to access map routes anywhere anytime without the need for an internet connection.
For instance, Kenwood DNX9190sm has an inbuilt Garmin Navigation system. Garmin Navigation systems are reliable full-featured GPS systems that help you get what and where you need. Garmin Navigation systems vary by series and include features such as Voice control and driver alerts.
Navigation receivers have large touchscreens to display route information. They also play videos and may play CDS & DVDS depending on the model.
Navigation Receivers are a considerable choice for people who like to drive a lot to unfamiliar places. Their prices are slightly above Ksh.70, 000
6. Android Car Radio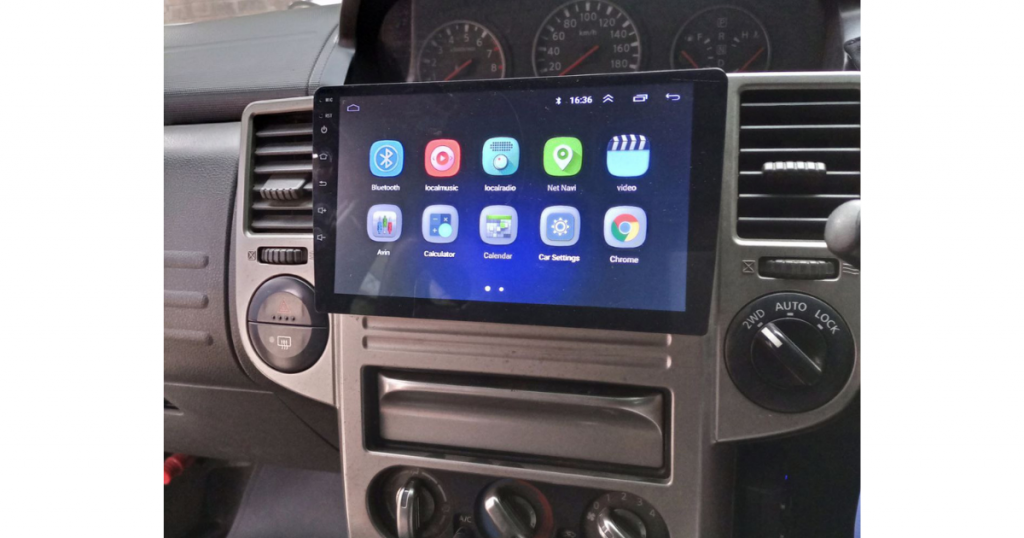 As the name suggests, an android receiver is a car radio with an inbuilt operating system like that of a smartphone. An Android car radio also has a Random access Memory & Read-only memory.
This type of car radio operates more or less like your smartphone. The advantage of having an android radio in your car is; you can connect to a wireless network and add or remove applications. Android car radio comes in various sizes including, but not limited to 7″, 8″,9″ & 10 " displays.
7. Tesla Style Screens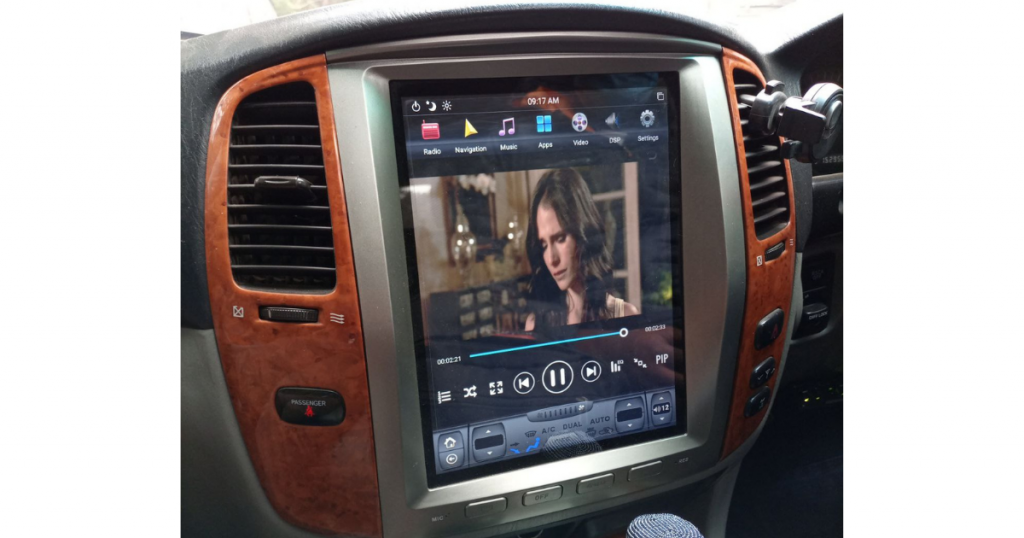 These are vehicle-specific infotainment systems. Tesla screens have the radio system and vehicle controls such as air conditioning controls in one. They come in various sizes, the most common being 12″ and 14″.
Others Categories
Car Radios can also be categorized based on key features;
Chassis
Based on the chassis, a car radio is said to be Single Din (measures 2″ tall by 7″ wide) or Double Din (measures 4″ tall by 7″ wide)
Bluetooth
We have Bluetooth radios and non-Bluetooth radio.
Screen
We have Screen & Non-Screen radio.
Conclusion
Whichever car radio type you choose, the bottom line is; always ensure that it fits your dashboard perfectly. Check out our guide on car radio buying for a detailed discussion on five factors to consider when buying a car radio.
Which type of car radio suits you best and why? Leave a question or comment below if you have any. I will respond in good time.